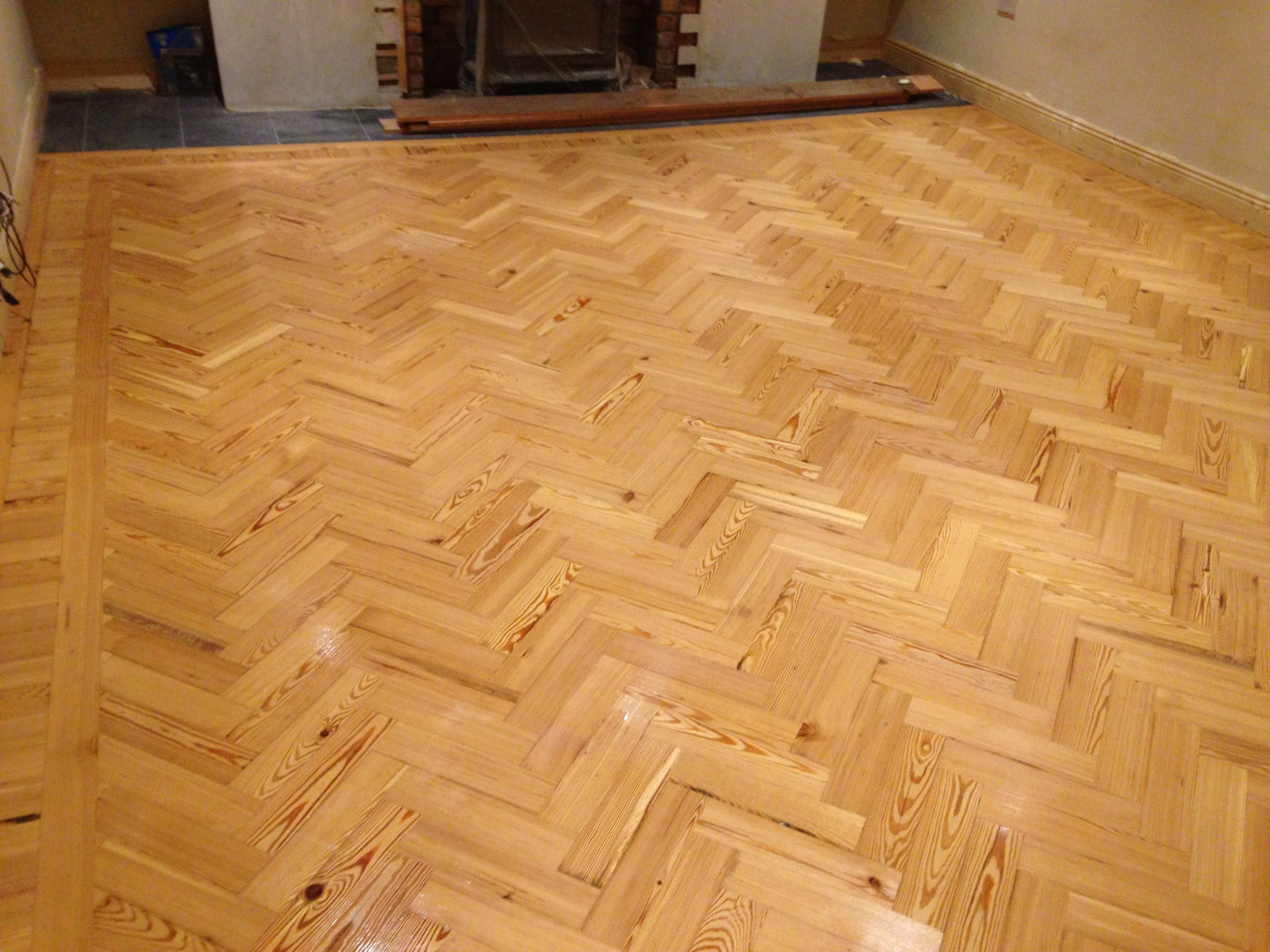 Rich and inviting, hardwood flooring makes a distinctive statement. Because of a great range of natural variations—from flooring with extreme character, graining, and color variation to those that are evenly colored and consistent—lustrous hardwood flooring can create a uniquely beautiful floor. Your kind of floor. Warm, stylish, and original.
Beautiful and long-lasting, hardwood floors make an elegant choice for nearly any room in your home. When choosing hardwood flooring, the color, character, and construction type are the important factors to consider. Add warmth, elegance and classic style to your home with a new hardwood floor. Hardwood not only lasts for years, it will look even more amazing as it ages. Its warmth and versatility suit all styles, and its beauty and strength are great for nearly any space. Fast-moving households will appreciate the durability and easy care.
Color: The color of hardwood floors ranges from quite light to intensely dark—and everything in between. While, as a rule, lighter floors work well in contemporary settings and darker floors are elegantly at home in more traditional rooms, choosing is essentially a matter of preference.
Character: Naturally present in hardwood flooring, grain variations help determine a wood's "personality." Dramatic grain suggests a rustic feeling. Historically, moderate grain variations are associated with the traditional. And hardwood flooring with very little graining has a sleek, contemporary look.
Construction: There are two basic choices—solid or engineered flooring. Solid flooring is created from a single piece of wood and make a handsome floor that lasts for years. Engineered flooring is made from several layers of wood (with a core of plywood or HDF) and are designed to withstand higher levels of humidity. Note that there are many differences in finishes—gloss or lustre level, scraping degree and technique, wire-brushing, etc.
Solid American White Oak
Grade: Rustic & Prime
Dimensions: Ranging from 100 - 200mm wide with varied lengths averaging 1800 - 2500mm long
Availability: in Stock

 
Salvaged Amish Barn Oak
(Also available in Straight Plank with custom widths)
Grade: Rustic
Dimensions: Customisable
Availibility: 2 - 3 week lead time
Solid European Oak Herringbone
Grade: Rustic & Prime
Dimensions:
22 x 70 x 250mm
22 x 70 x 350mm
22 x 70 x 500mm
Availability: In Stock
 
Salvaged Pitch Pine
(Also available in Herringbone)
Grade: Rustic
Dimensions: 130 - 200mm wide with varied lengths averaging 1800 - 2500mm long
Availability: 2-3 weeks lead time
Solid American Oak Versailles Flooring
Grade: Prime
Dimensions: 115 x 115mm & 75 x 305mm
Availability: 2 - 3 week lead time



 
Irish Elm Versailles Flooring
(Also available in Herringbone & Straight Plank)
Grade: Rustic
Dimensions: 115 x 115mm & 75 x 305mm
Availability: 2 - 3 week lead time